Description
Infiniti Q50 BTCC Setups+MoteC for Oulton Park Island
✅Qualy 
✅Race
Time: 1.23.1
Onboard: https://youtu.be/_Sjm6w9UwQ4
Rubber: Heavy
Additional info: Race setup has fuel and tires for a 30 min race. Making the tyres last is very difficult, use mediums if you are not sure you can make softs last.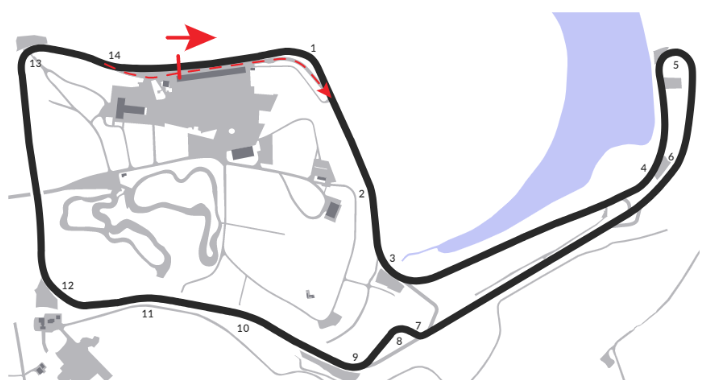 Try to: 
Use the apex kerb in T3. It's really difficult, but it pulls the car into the apex and can be much faster.
Brake deep into T5, apex late, focus on exit.
Don't be afraid to clip the grass in T7, T8, T9.
Focus on second apex in T12, make sure you're as far to the left as possible on entry.
Apex later than you think in the last corner to go over the crest in as much of a straight line as possible.
Setup advice: 
Decrease brake pressure if struggling with lock ups.
Use softer rear spring or softer rear ARB is car is too unstable.
Join our discord: https://discord.gg/SvJwMQ27F7